Laser Precise!
Incredible 1000 DPI!
Easy Bluetooth Wireless!
And An Unbelievably Comfortable Ambidextrous Design!
It's... It's...
Bluetooth Means NO Receiver! Just Sync Up!
Laser Tracking = The Most Accurate You Can Get!
Finally - A Mouse You DON'T Have To Fight With!
Ready for a Change?!
So there you are, confined to your desk using an old-school, wired mouse that never seems to point at what you want it to.
You're uncomfortable, your hand hurts due to the poor design, and you're getting more and more frustrated by the second. Why is it scrolling so slow? Is there something wrong with this thing?! To make matters worse, that nasty cord connecting your mouse to your computer has made itself at home on your desk...and it's NOT welcome!
Sound familiar?
Your Life is About to Get WAY Easier!
Check this out! This Logitech 3-Button Bluetooth Laser Scroll Mouse! What's that mean to you? It means you'll have ultra-smooth, ridiculously accurate tracking and movements!
Seriously, you'll wonder how you EVER used your old mouse!
Combining the precision of laser tracking and a high 1000-DPI you'll NEVER feel like your mouse isn't following your movements again!
No more lagging movements, no more feeling like you're using your mouse on a sheet of ice!
Plus, since this mouse is bluetooth - that means no adapters, no wires, no hassle!
ALL YOU NEED IS BLUETOOTH AND IT'S READY TO GO!
Just sync up and you've got a 100% working mouse!
So you've had a wireless mouse before, right? Well, you know how it comes with one of those USB receivers that never seems like it's in the right place? You move it around and end up losing it which renders your mouse USELESS!
Seems like it just keeps getting better, huh? Well...there's more!
It's the Most COMFORTABLE Mouse EVER!
Yep, that's a BOLD statement...but it's true! This awesome mouse was designed with comfort in mind!
Whoever put this thing together was certainly concerned with ergonomics, because it feels like it was designed specifically for YOUR hand...either one!
So whether you're left handed or right handed, this ambidextrous mouse is perfectly comfortable!
Bluetooth Gives You A GREAT RANGE!
You could take this thing across the biggest room in your house, put your computer on the other side of the room, and it would still work!
Now you aren't confined to your desk if you don't want to be!
Want to See Something REALLY Crazy?
These are the prices we found this thing being sold for elsewhere:
Just keep one thing in mind: this mouse, with all of the amazing features you just read about, is being sold TODAY ONLY for the unbelievable price of just $39.97! This includes FREE US SHIPPING!
Or you could pay TWICE as much at the other stores...
CLICK THE LINK BELOW TO SAVE BIG!
Product Description

Get more freedom with the Logitech 3-Button Wireless Bluetooth Laser Scroll Mouse w/1000 dpi! No cables, no receiver—no holding you back with a Bluetooth® wireless connection you can count on. With hyper-fast scrolling all you need is one spin and you may never go back to an ordinary scroll wheel! Get right where you want to go with smooth, precise laser tracking.
Key Features

Bluetooth technology

Hyper-fast scrolling

Laser tracking

1000 dpi resolution

Up to 4 months of battery life

Efficient power management

Low-battery indicator (dual-color LED)

Comfortable, ergonomic, ambidextrous design

Three (3) programmable buttons and programmable tilt wheel
Images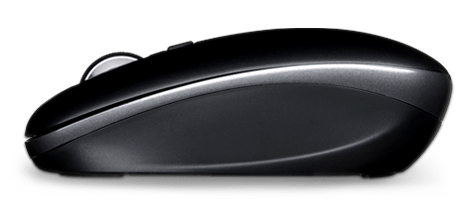 System Requirements

Compatible Bluetooth device

Two (2) AA Batteries